Bloggers meet up....
It was an afternoon,

Gong Lan wong

suggested an idea of yumcha with

Ah Tiu

and

Ah giu afterwork.I thought it was canceled because Ah giu said she feels sick and had to pay a visit to the doctor to check-up wherether she is pregnant or not see why she was so sick .Somehow, when i was jogging Gong Lan wong rang my mobile phone up and told me that Ah giu and AH tiu already chilling at Baskin Robbin waitting for us...
ON tat day,stupid gong Lan wong treated ah giu and ah tiu but didnt treat me any shit.Well, it was on friday,and i havent get my money yet...i left around Rm50 in my wallet only.No matter wat,AH TIU AND AH GIU came all the way to my place just to yumcha with us,so yer!..it is worth opening my wallet to yumcha with them!

On top of that, Ah giu gave me and gong lan wong a copy of PLAN B March issue generously

( I promise i will give a review on PLAN B mag right after i finish reading )

and i learnt loads of kau lui tips from ah giu and ah tiu.
So these are the photo we had taken on that day :
Our Shadows(gong lan wong, ah tiu , ah giu, ah lan -Jason is my nick- ):




The plan B Magazine: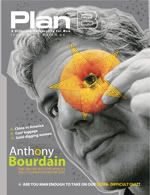 Click
here
for more photos!!